Rich's Drywall and Taping
(845) 224-5962
Smooth Drywall Finishes in Orange County NY,
Rockland County, Dutchess, Westchester, and Putnam.
All types of drywall jobs. We handle new construction―both commercial and residential― or smaller repair jobs.
Call for a free estimate!
Rich's Drywall creates beautiful interiors for homeowners, business owners,architects, property managers and buildersin the Hudson Valley.

Professional Drywall is an investment that pays for itself.
Are your ceilings looking bad? We can resurface over old plaster or sand painted ceilings with brand new sheet rock.
Rich's Drywall & Taping has built a reputation for quality work with each satisfied customer. As this business has grown, we have been careful not to compromise our commitment to quality. A sense of pride is apparent in every project completed.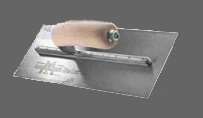 Only name brand materials are used.
• 28 years experience

• Sole proprietor